In order to welcome the arrival of the New Year, on 28th December, 2020, the special performance of 'Running towards the Sunshine and Happiness' was grandly held in the school lecture hall by the Primary Department of Anqing Foreign Language School. Vice Principal Liu Bing, other relevant school leaders and some parents watched the performance.
Specifically, the show, which is divided into three parts, kicked off with an atmospheric, lively and cheerful warm-up video. Singing and dancing, recitation, crosstalk, sketch, instrumental performance, cheerleading, chorus, Chinese and English melodrama and other wonderful programs appeared one by one, bringing joy and beauty to every audience.
Overall, the success of the performance was supported and coordinated by all the teachers, students and parents. The children enriched their childhood memories with their brilliant performances, comprehensively displayed the art education achievements of the Primary Department and the growing comprehensive quality level of the students, and helped to promote the all-round development of the students as well.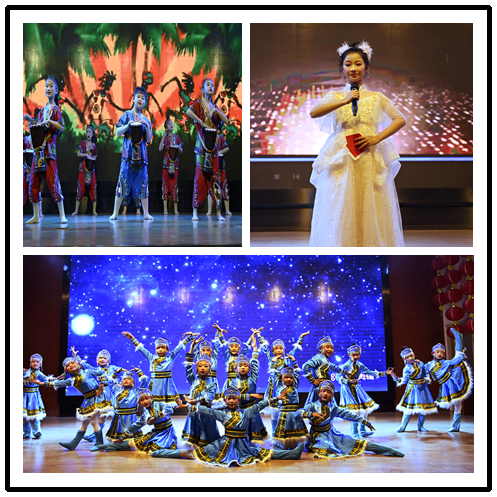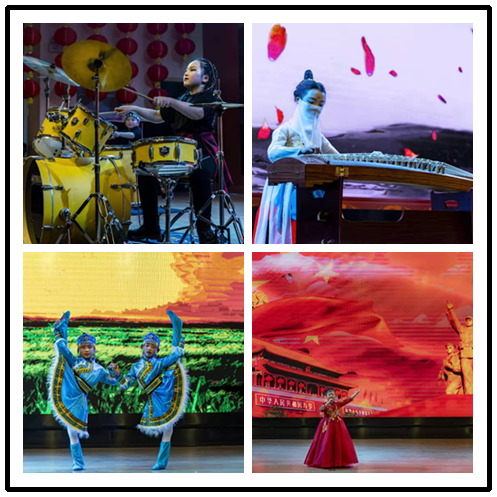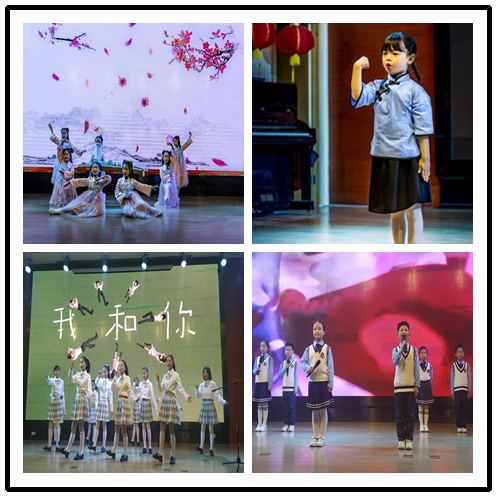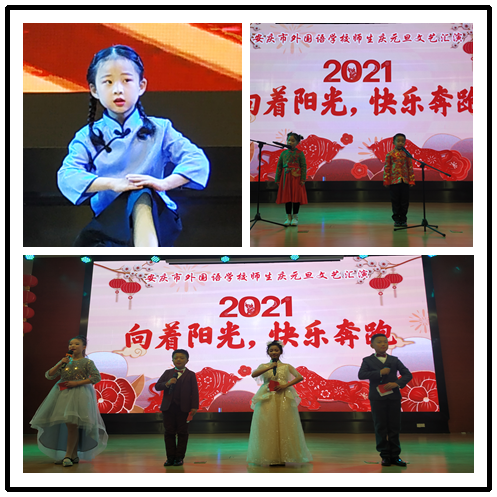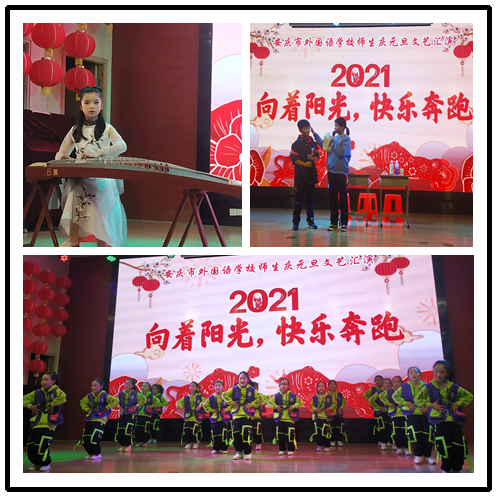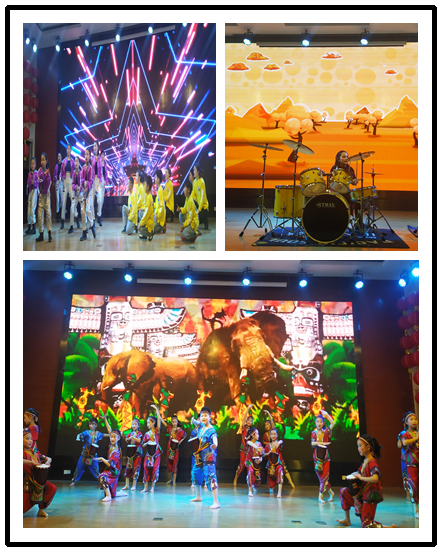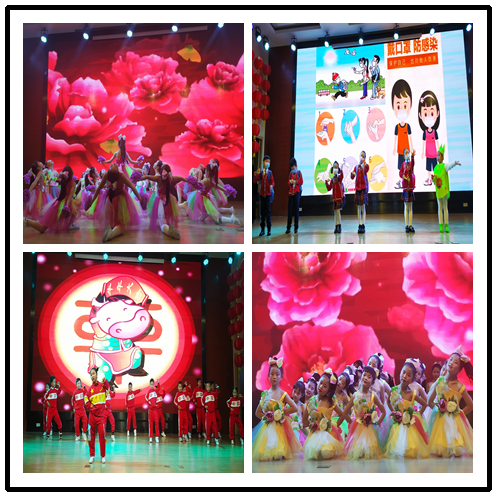 、