Dear leaders, parents, teachers and students
Happy New Year, everyone! We bid farewell to the past year and usher in the new year with the golden pig wagging its tail and the jade mouse looking forward to the spring. When we are still immersed in our work, our life and our study, the New Year quietly arrived full of joy.
Every time in such a New Year's eve, we will have mixed feelings! During the time transition from 2019 to 2020, we are reluctant to part with 2019 and will have endless memories of our past efforts and fragrance of 2019 as well!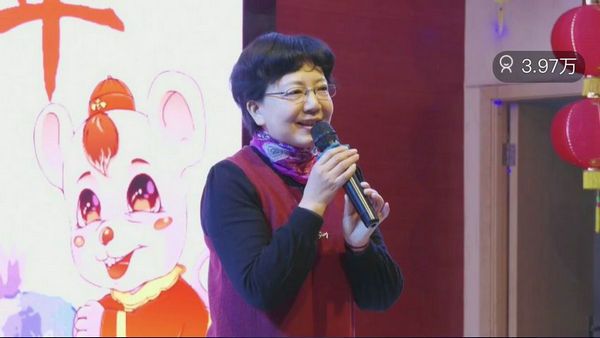 In 2019, our children are working hard! In 2019, we won the first place in the Senior High School Entrance Examination. In 2019, two thirds of our senior high graduates realized their university dreams; In 2019, in nearly 28 such quality activities in Anqing City, we won the grade awards and the triumphant news kept pouring in, which reflected that students from Anqing Foreign Language School are the best!
In the past 2019, our teachers are working hard! Our teachers not only taught excellent students, but also demonstrated their outstanding professional abilities. In the high-quality class competition in Anqing City, teachers from Anqing Foreign Language School obtained 12 first prizes and achieved two consecutive wins in the teachers' basic skills contest, which received May lst Labour Medal. Therefore, our teachers are incredible and what surprised us the most was that at the beginning of the new year, teachers from Anqing Foreign Language School won the championship in the teacher's tug of war competition held in Anqing City, which showcased that our faculty group was a solid team that worked hard with everyone pulling together and wanting the same result!
In the past 2019, our parents are working hard! Our parents paid attention to our children and nearly 70 of them directly involved in the daily management of the school, who not only offered us a lot of constructive suggestions, but also gave us a lot of encouragement. Parents' recognition and support for the school is the biggest motivation for us to move forward!
In the past 2019, our school is working hard! Our school not only won recognition from the competent department because of good performance, but also obtained a lot of titles and awards owing to the solid quality activities such as Double Support, football and civil air defense education. More noticeably, the national famous educator Mr. Zhu Yongxin came to inspect our school and sighed with emotion, 'What a marvelously great school in Anqing City, Anhui Province!' We were especially proud that Mr. Zhu Yongxin mentioned Anqing Foreign Language School three times in the education conference in Anqing City, which gave us great motivation to move forward.
So we say, 2019 is hard for us to forget. 2019 is the impetus for us to enter 2020! Each of us has a lot of prospects in 2020. Each of us has our own goals and we have our own tasks that we are bound to accomplish, all of which need to be done step by step! Today, we have the most elite programs in this performance from the Primary Department, the Junior High Departments of both the east and west campuses as well as the Senior High Department. In the meantime, this performance is dedicated to our leaders, parents and teachers. I hope it will become the brilliant back cover of 2019 and bring this happiness into the fragrant 2020!